Web Solution
In today's digital landscape, having a strong online presence is essential for businesses of all sizes and industries. A well-designed website can effectively engage customers, showcase your offerings, and facilitate growth.
At Pykara Technologies, we specialize in creating bespoke, affordable web design solutions tailored to your business needs. Our services are designed to elevate your online presence, enabling you to reach a wider audience and promote your products or services.
Whether you're a small, medium, or large enterprise, our expert team is committed to delivering a website that not only looks great but also drives results and helps your business succeed on a global scale.
At Pykara Technologies, we understand that every business has unique requirements and goals. Our custom web development services are designed to cater to your specific needs, providing you with tailor-made solutions that align with your brand and resonate with your target audience. Our team of skilled designers and developers collaborate closely with you to create engaging, functional, and user-friendly websites that showcase your brand and drive business growth.
Our custom web development process begins with understanding your objectives, target audience, and desired user experience. We then create visually appealing designs using the latest design trends and technologies, ensuring that your website stands out in the competitive online landscape.
We employ cutting-edge technologies, including HTML5, CSS3, JavaScript, and popular JavaScript frameworks like Angular, React and Vue, to build responsive websites that adapt seamlessly to various screen sizes and devices. This ensures that your website delivers an optimal user experience, whether your visitors are browsing on a desktop, tablet, or smartphone.
Backend development is equally important, and our experienced developers leverage programming languages like DotNetCore, Python and PHP to create scalable, high-performance websites. We also specialize in implementing and customizing popular Content Management Systems (CMS) like WordPress, Joomla, and Drupal, providing you with an intuitive and efficient content management experience.
At Pykara Technologies, we prioritize website performance and employ optimization techniques such as minification, compression, and caching to ensure your website loads quickly and runs smoothly. Additionally, our developers implement SEO best practices during the development process to make your website search engine friendly and improve its online visibility.
By providing custom web development solutions that adhere to industry standards, Pykara Technologies helps businesses establish a strong online presence and achieve sustainable, long-term growth.
In the ever-evolving digital landscape, it is essential for businesses to keep their websites fresh and up-to-date. At Pykara Technologies, our website redesign services focus on revamping your online presence, ensuring your website stays relevant, visually appealing, and user-friendly while meeting the latest industry standards.Our website redesign process begins with a thorough analysis of your existing website, identifying its strengths and areas that require improvement. We evaluate factors such as user experience, responsiveness, site architecture, content quality, and SEO performance to create a comprehensive redesign strategy tailored to your business objectives.
Our team of skilled designers and developers employ cutting-edge design trends and technologies, such as HTML5, CSS3, and JavaScript frameworks like Angular, React and Vue, to create a modern, visually stunning website that captivates your target audience. We prioritize mobile-first design, ensuring that your website delivers an optimal user experience across all devices and screen sizes.
In addition to the visual aspects, we focus on improving your website's performance by optimizing page load times, implementing caching, and employing best practices for code optimization. This ensures a smooth, seamless user experience that keeps visitors engaged and coming back for more.
We understand the importance of SEO in driving organic traffic and improving your website's visibility in search engine results. Our website redesign services incorporate SEO best practices, including keyword optimization, proper heading structures, and clean, search engine-friendly URLs.
Throughout the redesign process, we work closely with you to ensure that the new website accurately reflects your brand identity and effectively communicates your message to your target audience. Once the redesign is complete, we provide you with the necessary training and support to manage your website effectively.
By choosing Pykara Technologies for your website redesign, you can be confident that your online presence will be revitalized, better positioning your business for sustainable, long-term growth.
A well-maintained website is crucial for ensuring optimal performance, security, and user experience. At Pykara Technologies, we offer comprehensive website maintenance services to keep your website running smoothly, efficiently, and up-to-date with the latest industry standards.
Our website maintenance services cover a wide range of tasks, including:
Content updates: Regularly updating your website's content is essential to keep your visitors engaged and informed. Our team can assist you in adding, updating, or removing content, such as blog posts, images, and videos, to ensure your website remains relevant and fresh.
Performance optimization: Slow-loading websites can lead to high bounce rates and reduced user engagement. Our experts work to optimize your website's performance by reducing page load times, compressing images, minifying code, and implementing caching techniques.
Security updates: Ensuring the security of your website is a top priority. We regularly monitor your site for vulnerabilities, promptly apply security patches, and perform regular backups to protect your data from potential threats.
Plugin and theme updates: We keep your website's plugins and themes up-to-date to ensure compatibility, enhance functionality, and reduce security risks.
Regular website audits: Our team conducts periodic website audits to identify any issues or areas for improvement. This includes checking for broken links, outdated content, and assessing SEO performance to ensure your website remains competitive in search engine rankings.
Technical support: We offer prompt, reliable technical support to address any issues that may arise with your website, ensuring minimal downtime and maintaining a seamless user experience.
At Pykara Technologies, we employ various tools and technologies to streamline the website maintenance process. These include content management systems like WordPress, Joomla, and Drupal, as well as performance optimization tools such as Google PageSpeed Insights and GTmetrix.
By partnering with Pykara Technologies for your website maintenance needs, you can be confident that your online presence remains secure, up-to-date, and user-friendly. Our team of dedicated professionals is committed to providing exceptional service and support, allowing you to focus on growing your business while we take care of your website's ongoing maintenance.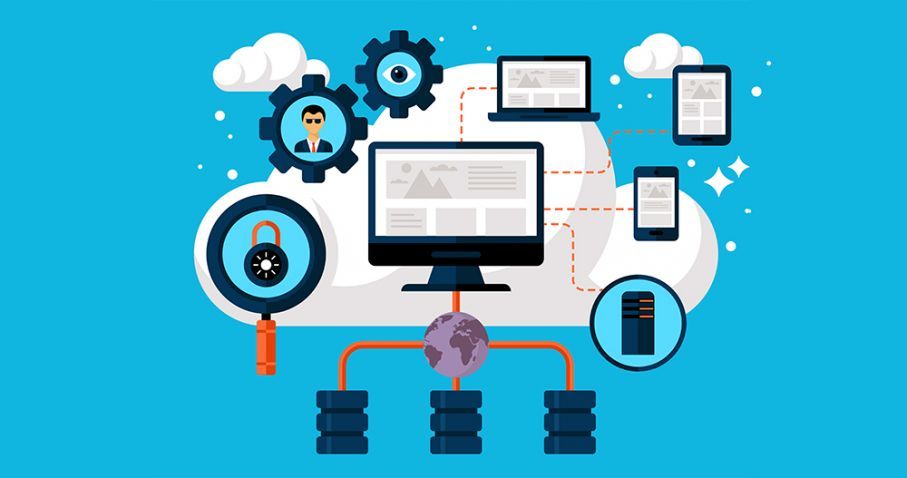 Our web hosting services include:
Shared hosting: Our shared hosting plans are a cost-effective solution for small to medium-sized websites. With this option, your website shares server resources with other websites, while still maintaining high performance and security standards.
Virtual Private Server (VPS) hosting: For websites that require more resources and control, our VPS hosting plans offer dedicated server resources on a virtual environment. This provides increased performance, scalability, and customization options for your website.
Dedicated hosting: For large websites with high traffic volumes, our dedicated hosting plans provide exclusive access to an entire server's resources, ensuring optimal performance, security, and control over your hosting environment.
Cloud hosting: Our cloud hosting solutions offer scalable, flexible, and cost-effective hosting on a cloud infrastructure. This ensures that your website can handle traffic spikes and growth seamlessly, without compromising performance or security.
At Pykara Technologies, we utilize industry-leading technologies and tools to manage our web hosting infrastructure. These include:
Control panels: cPanel and Plesk, which provide an easy-to-use interface for managing your website, email accounts, databases, and more.
Security measures: SSL certificates, web application firewalls, and malware scanning to safeguard your website from cyber threats.
Performance optimization: Content Delivery Networks (CDNs) and caching technologies to improve your website's load times and overall performance.
Our team of experts is available 24/7 to provide technical support and assistance with any hosting-related issues. We also conduct regular server maintenance, updates, and backups to ensure that your website remains operational and secure.
By partnering with Pykara Technologies for your web hosting needs, you can be confident that your website is in capable hands. Our commitment to providing exceptional service, security, and performance ensures that your online presence remains reliable and effective, allowing you to focus on growing your business.
Web Hosting at Pykara Technologies:
Choosing the right web hosting solution is critical for the success of your online presence. At Pykara Technologies, we offer reliable, secure, and scalable web hosting services to accommodate websites of all sizes, from small businesses to large enterprises. Our team of experienced professionals ensures that your website remains accessible, fast, and secure, providing an optimal user experience for your visitors.