E-Learning Application Development
We design an E-Learning course for your unique learners in your industry and on any device. Each organization has unique learning needs and one solution does not fit all.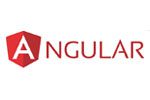 Why E-Learning
Online learning saves time, money, the environment.
Online learning is NOT just-in-case training.
Online learning is just-in-time training.
Online learning is motivating, portable, enhanced comprehension, decreased material cost, less expensive, consistent, failing without fear, increased productivity, customizable, increased retention, real-time, my time, proof of completion.
Our E-Learning team is visionary and innovative, employing focused knowledge, expertise and vast experiences in their development of learning solutions. Our team has great expertise in creating immersive learning experiences through a multitude of platforms including innovative games, interactive and rich animations, augmented reality and virtual reality solutions. We facilitate learning and improve performance by creating, using and managing appropriate technology. Our eLearning technology experts develop cutting edge content to train and empower global workforces with the latest applications and tools.
Our E-learning practice addresses the learning and development needs of major organizations through its custom and rapid E-learning solutions, training domains, industry expertise and cutting-edge solutions and services.
We have a long and successful track record of offering technology-enabled E-learning solutions to accelerate workforce performance. Our interactive and immersive E-learning courses employ the best training strategies such as microlearning, game-based learning, and videos and are developed using the latest authoring tools and technologies.
Our large spectrum of E-learning solutions has helped increase people performance, improve learner satisfaction with significantly enhanced productivity.
Repurpose content refresh your curriculum make it up-to-date, fun, interactive on flexible technology platforms and distribute across multiple channels, traditional and modern.