Why Redesign my Website?
Have you thought of redesigning your website or you don't have a website at all??
In the business world, information is critical. Research has found that 6/10 customers expect brands to own content online about their business. Websites contain information about what you can do for them.
Business need for a website
Even outside of business hours, your website continues to find and secure new customers. It offers the user, convenience, as they can access the information they need in the comfort of their own home, with no added pressure to buy. Plus, as most firms these days have their own website, there's every chance you could be losing customers to your competitors by staying offline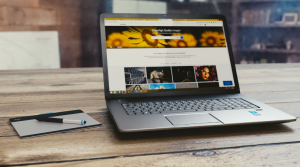 Planning a website redesign?
Many firms perception of website redesign is that it's an unneeded task which is not only price intensive, but also time-consuming as well. However, during this Digital age where there's accrued reliance on online platforms to get info and data, investing in a website redesign once every 1.5 years comes with a multitude of advantages for your business that makes it well worth the tag.
Many think about a website plan as a frightening, time-consuming, and expensive task. However, it doesn't have to be any of those things. You don't need to plan your entire website right away. You may simply get to update the foremost viewed pages, like your home-page and/or your content landing pages.
Most, solely ought to update their sites every eighteen months to 2 years.

The average redesign takes three months or less to implement.

The average price is 100% or less of a promoting budget.
With responsive websites, you don't ought to have a separate mobile website, and your users can switch easily between devices, which people increasingly prefer. According to Google, 90% of viewers tend to move between devices to complete a task, and 74% of the users themselves say that they are more likely to return to a site if it is mobile-friendly.
You could see as much as a 25 percent change in your website metrics!
You can use an external agency to do the task for you, thus you'll be able to continue maintaining your business and not have your workers bound with working through the typically confusing task of redesigning the website. Generation of valuable content perpetually on your website helps to optimize your SEO points. The more keywords in the content of your website which is relevant to your business, more your SEO points increase.
Does the website redesign affect SEO?
The accumulated SEO points facilitate to increase your search engine rankings that help to boost your company's presence within the digital world. This is a good way to drive traffic to your website, permitting a lot of potential customers to easily realize you, which translates into more leads.
As the Digital age progresses, businesses are implementing more gadgets and widgets on their websites to cater to the needs of their consumers. For example, several websites have chat boxes to produce quicker replies to client inquiries. The redesigning of your web site can keep it a lot of trendy and usable, which will result in client satisfaction and knowledge.
With mobile internet use currently outweighing desktop use, it's crucial for firms to own a responsive website. With a responsive website, it means that your website can now be automatically resized to fit screens of various sizes, be it on an Apple iPhone or a Laptop device. By making it convenient for consumers to view your site, it is easier to retain their loyalty, rather than click away because your website doesn't work on their phone. The most necessary aspect of all online platforms nowadays is the load time. As individuals are getting more and more impatient regarding connectivity speed, an updated server will provide a lesser lag time when serving your website.
With a good website that is kept up to date about your latest product launch and services, will draw in more customers who actually require your product. This will result in the generation of more leads and multiplied sales.
Having a good quality, an easy-to-use website makes customers feel comfortable using your services, as they will assume they can expect the same positive experience in all areas of your business.
In conclusion:
Our five reasons for doing a website redesign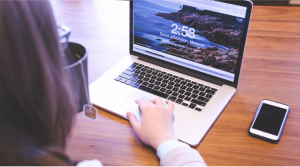 To increase SEO points

To increase speed and have a good user experience

To have a more responsive website

To add better functionality and content

To have a better design of your website
Planning a website Re-design? Need a website evaluation? We're Happy to Help!
We are a website design company, we can help in the redesign website process, start your project here. Let us help you develop a good website solution for your business. Visit our website www.pykara.net for more details.
Read: http://pykara.net/mobileapp-vs-website/
To read more articles http://www.pykara.net/blog/