Top 7 E-Learning Trends for 2019
Over the last few years, the Elearning industry has seen massive growth. In many ways, 2019 will be an important year for the Elearning industry. Existing and emerging technologies will change the way we learn and teach.
Here are the Top eLearning Trends for 2019 that you should be aware of:
1.Gamification
The gamification trend has been building for some time now. In coming years, it will continue to lead the change in
the Elearning industry. The global gamification learning market will touch $10 billion by 2020. Gamification of Elearning will motivate the existing learners to spend more time on eLearning.
Organizations are increasingly looking at investing in game-based learning to empower and engage their learners better. Organizations will look to implement more game-based solutions, as they see them as value adders for organization-wide learning. It has been proven through numerous implementations that games help in releasing happy hormones, such as dopamine and serotonin. Game-based learning will continue to be a strong trend in the year 2019 and beyond.
2. Augmented Reality (AR) and Virtual Reality (VR)
Augmented Reality and Virtual Reality are disruptive technologies. These will change the way people learn in the near future. AR and VR allow the students to learn in real-life situations. These are simulated virtual environments and enhance the learning experience. AR has the potential to be one of the most sought learning tools soon. In
comparison, VR creates a simulated or virtual 3D environment that helps learners to practice beforehand. The great thing about Augmented Reality is that it can augment the existing content through interesting overlays of graphics and images that can pop out and thrill the learners. More than the thrill, it is the experience itself that helps learners connect to the content better.
Organizations are now looking at Virtual Reality as an important solution, as eLearning companies use effective Instructional Design strategies to enhance the VR experience. Using a mixture of 360-degree photographs, interactions, and many more elements, VR is becoming a useful experience. Organizations are also investing in cognitive learning products that are augmented by VR especially for children and people with special needs.
3.Microlearning
Microlearning was a strong trend in 2018. The organizations are increasingly looking at microlearning as an
important solution. It is a great method of implementing learning in small chunks that are objective driven and can be easily and quickly deployed within organizations. Organizations that are looking to take advantage of microlearning will continue to benefit from this interesting and innovative mode of learning.
Learners benefit too as they get through the modules quickly and can repeat the learning many times as well. Retention is better, and they are less fussy about going through a boring hour-long module. Microlearning can be implemented as videos, small games, quizzes, and infographics. The great advantage of microlearning is that it can be implemented on any device.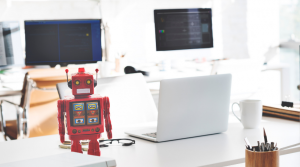 4.Intelligent Assistants/ Chatbots
We have already seen ed-tech companies using Artificial Intelligence (AI) in Chatbots and assistants. However, in 2019, we will see a more advanced level of AI application. Teaching from AI bots will start. Apps based on AI will help learners to learn as they go and augment learning when it is required.
5.Mobile Learning
Mobile Learning (mLearning) has been
increasing faster than eLearning. It facilitates real-time collaboration, with high social quotient. This pace of growth will continue for some more time. the mLearning market is expected to reach $70 billion by 2020. More than three-quarter of online learning companies have moved in mobile learning. For most of the companies, it is now their preferred mode of learning delivery.
6.Video-Based Learning
Videos are one of the hottest modes of training right now. The popularity of video-based sites like YouTube has forced organizations to adopt more videos into their training. Videos play an integral part in disseminating information. The focus is on decreasing the load time and the size of videos using various tools. Video-based learning will continue to grow and will be an important trend to watch out for in the year 2019 and beyond.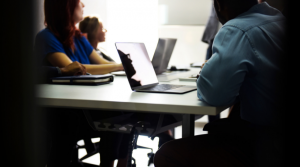 7.Social Learning
Social learning involves collaboration between individuals at the workplace through various modes, such as forums, informal chat sessions, sharing sessions, and learning circles. Social learning has picked up in the last few years. As more collaborative tools are developed, social learning will continue to grow and leave an impact in the year 2019 and beyond.
E-Learning space will see Lot of technological action in 2019. 
Contact us if you have any more questions. We are always here to assist you. Visit  www.pykara.net for more details. Start your project here.
To read other articles http://www.pykara.net/blog/