In-House or Outsource?
The mobile App industry is growing like anything. Smartphone statistics are expected to cross 2.6 Billion in 2019, with a fast multiplication of mobile android Apps and IOS Apps by millions. A spurt in mobile Apps industry has overhauled our lives both professionally and personally. These apps are making our lives relatively easy varying from messaging to apps for food ordering, cab booking, online shopping etc. This industry is gauged to create a revenue of 6.3 trillion by 2021.
Why Indian App Developers?
When it comes to outsourcing real-time communication, ease of accessibility, budget etc comes to picture. Western App developers are really costly and this might result in the budgetary changes for the project and can also affect further modifications. All these troubles can be avoided if you hire an Indian App Developer as they are really affordable compared to western developers.
India is known to be a technology nucleus with a lot of App Development Companies. The growing talent pool among Indian App Developers provides a competitive advantage among clients who outsource to India. Nowadays finding an App developer is an easy task but finding the right one is the trouble. High-quality work, flexibility, outsourcing policies, skilled developers are driving clients across the world to India.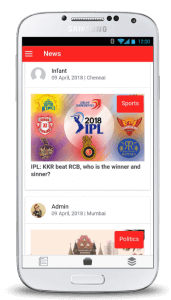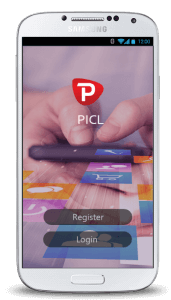 Most software development companies allow their clients to select developers for their projects as per their requirement and go with professionals who are updated to the latest tech. India has a  lot of proficient developers who are capable enough to provide suggestions and convert the idea into innovative apps. The Indian App Developers are updated to the latest versions of technology that they come up with Apps compatible with these versions or have enough knowledge to update to latest versions.
Indian App Developers are really transparent as they provide complete details of the project (full cost estimate and no hidden costs )prior to the start of the project. Most software development companies have a big team of developers which help in completing the project before the assigned date of completion if needed. Indian App developers always abide by the timelines and so doesn't have to worry about deadlines.
Non-Disclosure Agreement based projects are really popular in project outsourcing as it gives you legal protection and helps to trust your idea in hands of developers. The average charges for an Indian App developer range from $20-$30/hour which is less compared to western developers with average hourly rates of $100+. Most clients seem to have a long term relationship with Indian App developers, who are dedicated and highly skilled. Choosing a dependable App developer is crucial for the success of the project. Mobile Apps need constant renovations and the developers need to be up to date about the current movements in the market to cope up with these. An experienced developer is surely vital to boost the business. With a skilled team of developers from India, any further modifications in the app can be done without effort.
IT operating cost will lower by 21-31% if you outsource mobile app development. This might help the company to budget more for other activities like marketing, branding etc. Mobile App development Industry is fastly growing and is expected to blare in the forthcoming years.
Visit www.pykara.net for more details. Start your project here
To read more articles http://www.pykara.net/blog/
Visit us for a free demo!