3D Animation with Unity
Our core strength is 3D visual designing and learning platform development.
Experience in developing a wide variety of 3D games; such as casual games, social games, strategy games, puzzle games, action games, educational games and board games.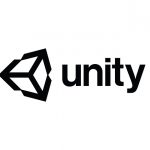 Designing things in 3D allows us to make things better, faster and cheaper. The challenge now is how to take advantage of that 3D information to make anything and everything associated with imagining, designing, realizing, maintaining and using these things.
Our vision is to be a source for a learner to make them understand any concept or technology by visually and virtually at anywhere and anytime. Our mission is to create a virtual learning platform all over the educational institutions within a short period of time.
Our Strength is that,we have a very strong and powered designing team who is ready to update and experience the new technologies for developing the new products. And not only in the field of designing and development even in the field of training.
Most of our 2D/3D animations are built using Unity 5.x
Most corporate companies especially larger enterprises use game-based training and gamification to i
The impact of artificial intelligence in everyday life is more sophisticated and will be seeing mor